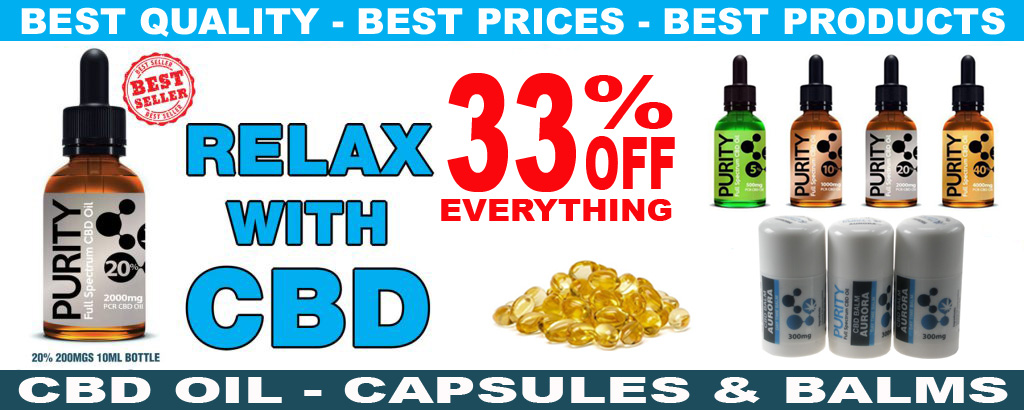 Yes, Purity CBD works within the guidence set out by MHRA & FAS. To make sure we only sell legal, safe CBD prdoucts.

We are complient approved members of the largest Hemp Association (CTA) in the world. Offering full lab tested, approved, none GMO organic, safe supperior CBD products to our customers.

All our products are Full Spectrum plant profile containing ALL naturally occurring beneficial cannabinoids, Terpenes and amino acids. Many of our competitors products are derived from lesser quality inferior spectrum profile industrial hemp plants. We offer full traceability on all our products.

At PURITY our aim is to offer the BEST PRODUCTS available at the MOST AFFORDABLE PRICES for all to share. PURITY is more than just a business to the people behind it. We are dedicated to sharing the truth and spreading the knowledge about CBD Oil.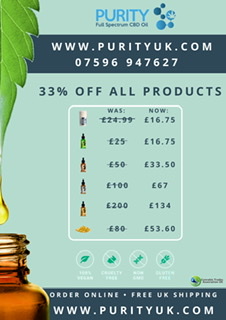 Due to the success over the last 12 months and as a special thanks to you and all our customer's Purity cbd will be offering ALL our amazing cbd Oils, Capsules and skin balms with a massive 33% OFF!!! Yes, 33% off!!!…. Please take advantage of this offer. Once it's gone it's gone… Check out […]
Our PCR CBD Oil UK based operation is located in the Manchester area.
We sell a range of Full Spectrum Zero THC PCR CBD Oils that are - 100% Organic and available in 40%, 20% and 10% strengths. At Purity we ensure that all our products are derived from natural genetic strains grown outside in the Colorado sunshine, giving all of the synergistic compounds found within the plants the ability to evolve naturally. The extraction process used leaves nearly all of the beneficial hemp derived cannabinoid and terpenes intact, allowing for removal of all unwanted compounds. This process ensures that all our products contain the synergistic compounds required for the entourage effect which contributes directly to the efficacy of our products. Zero THC means ZERO THC our products induce absolutely none of the psychoactive effects associated with THC.