DON'T MISS OUT ON THIS GREAT OFFER
Max strength CBD and  maximum discounts with our triple deals
You can save a massive 25% when you take advantage of our triple deals. Our best-selling 20% oil, normal price £201.00 triple deal £150.00!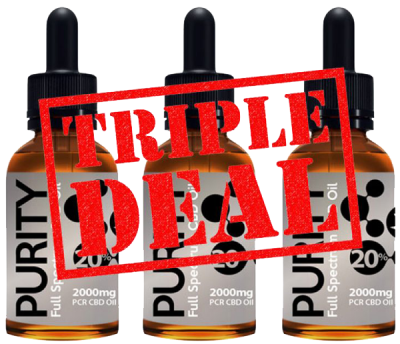 CBD is getting regulated by the UK government (FSA)
Purity CBD Ltd is one of only 24 CBD companies (out of hundreds) listed on the cannabis traders association (CTA) The largest hemp association in the UK & Europe awaiting verification to sell lab-tested, safe CBD products in the UK With the British Food Standards Agency (FSA) Seal of approval.
What makes Purity CBD different to other suppliers
It's important to understand that not all CBD is of the same quality and safety. All our CBD oils are fully Cannabinoid tested by an independent UK ISO lab. All our oils are made from full spectrum Photocannabinoid (PCR) that is THC free and grown in the Colorado sunshine.
The most cost effective way to buy your CBD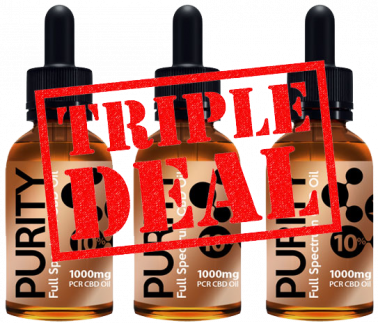 Purity by name, Purity by nature
Our plants are grown in the beautiful Colorado sunshine
Purity CBD is from Full Spectrum plant profiles containing ALL naturally occurring beneficial cannabinoids, terpenes and amino acids. Many of our competitor's products are derived from lesser quality inferior spectrum profile industrial hemp plants. We offer full traceability on all our products.